It is with heavy hearts that we share this news with you. Please keep Adam's family and friends in your thoughts and prayers. ... See MoreSee Less
5 days ago
Adam was one of my best friends for 10 years. Thank you for all of your thoughts and prayers for the family!
Such a sad ending. Thoughts and prayers go out to the family and friends
My thoughts and prayers to his friends and family. I am so sorry for your loss
My thoughts are with the family at this difficult time.
Compassionate thoughts and heartfelt prayers >3
I'm so terribly sorry. I know your loss. I pray for your healing
🙁 Prayers to his family and friends...
Heartbreaking. Life is so precious!
So sad. Prayers for all involved
Praying for strength for everyone
So sad. Prayers for his family.
Load more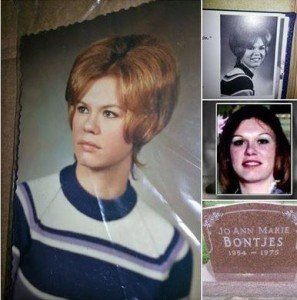 JoAnn Bontjes, a 21-year-old hairdresser from Sherburn, was reported missing on Oct. 2, 1975, when she failed to return home after leaving the Trimont Legion Club early that morning. In the Oct. 3, 1975, issue of the Sentinel, it was reported that Bontjes' car was found abandoned along Highway 4, about two miles south of Trimont. Her shoes were found lying on the ground near the car, and her purse, jacket and keys were still in the car. [Read more about JoAnn Bontjes]